blipintime
's post has inspired me to do this, so here we go.
I present to you...
♥ ENCOUNTERS OF A CELEBRITY KIND - 2004 TO 2009 ♥

Please excuse me, my face and my hair in several of these! =P

Sam & Mark - Woolworths (RIP) Wolves - 9th Feb 2004
Didn't get a pic with Mark for some reason...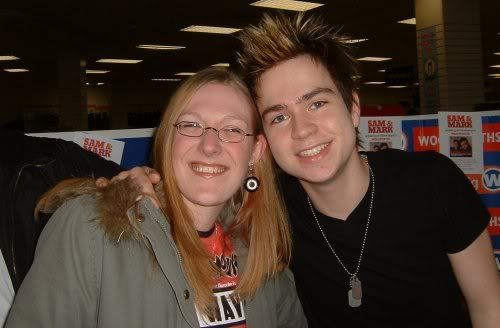 ( Not, I repeat, NOT dial-up friendly! )
Well, I wish I'd not done that. It's now 4:36am lmao!
.x.